We Invite You to Share Your Memories
In honor of John's 38 years of dedicated service as professor of economics and management, as interim dean/associate dean to drop-in adviser, the School of Business Administration at Oakland University will be showing our appreciation during May 2006.
Join us in building this fund and in sharing your memories. If you have an interesting "Professor Tower" story, or would just like to share your well wishes, please use the online form below to submit your contributions to a wonderful memory book.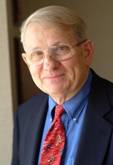 Remember the crazy ties?!
Make it Special
To make this celebration something special, Oakland University is seeking contributions in honor of Sue and John Tower. The University intends to use the contributions to support students in the School of Business Administration through tuition awards and/or the establishment of an endowment in the names of Sue and John Tower. Check out the link below for On-line Gift options.
Ways to contribute to the Sue and John Tower Fund
Direct Donation
Gifts of cash, check or credit card made payable to the Oakland University 238 Elliott Hall Rochester Michigan 48309 with a memo note for the Tower Fund.
On-line Gift
Itís fast, easy and secure ó and every gift counts!
Select category = School of Business Administration
Select fund = SBA Tower Scholarship Fund
If you have any questions, please contact Donna Kellstrom, Director of Development, (248)370-3160.